Our Investment in TrueFort

Nitin Chopra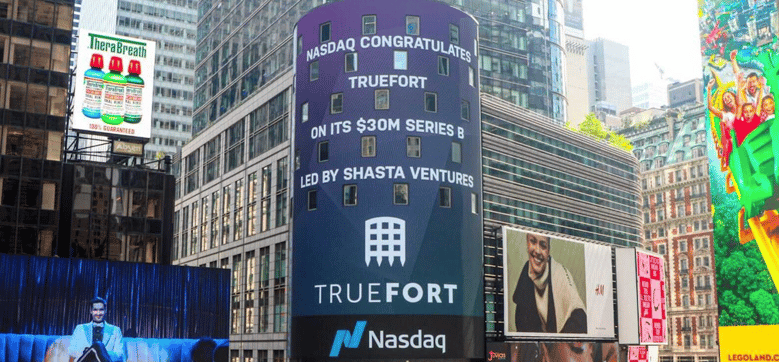 Cybersecurity has risen to be front and center on everyone's mind. It is now one of the top challenges that enterprises face. With the underlying cybersecurity landscape quickly shifting, the stakes for non-compliance are too high to be ignored.
Our investment in TrueFort has been years in the making. I meet regularly with a group of over 50 CISOs from some of the world's largest and most innovative organizations. The pandemic has fundamentally changed how employees interact with their company's infrastructure, and how customers engage with brands. It has also increased the volume and sophistication of attacks by bad actors. It's simply no longer good enough to detect a threat and then run a predetermined playbook of policies to respond to or mitigate the threat. That delta between detection and mitigation can cause havoc in an organization, as can blindspots that are unprotected.
It's clear that, as attacks have become more precise and more sophisticated, enterprise security solutions must keep pace. Organizations need to leverage contextual and data-driven security strategies and be more proactive, as opposed to reactive. The breaches and attacks that make the headlines are only a fraction of the crimes initiated by cybercriminals. Large enterprises, in particular, need to proactively detect and treat threats in real-time to survive.
The TrueFort team, led by co-founders, Sameer Malhotra (CEO), and Nazario Parsacala (CTO) implicitly understand the needs of the largest enterprise organizations because of their unique backgrounds as executives on Wall Street fighting cybercriminals on a regular basis. At some of the biggest organizations in the world, Sameer and Nazario watched and tried to defend against attacks that grew not only in frequency but also in complexity. They left Wall Street to build the solution that they knew the industry needed to survive future attacks.
Today, 75% of TrueFort's customers are in the Fortune 500 including some of the most recognizable brands in the world. The company experienced explosive growth over the past year and is well suited for growth years into the future. Delivering an enterprise-grade solution with a gold-plated list of customers while experiencing rocketship growth and an extremely high level of customer satisfaction is how I describe the success of the company when asked.
They have built an experienced team that is focused on addressing a gaping blind spot in enterprise security — understanding and having adequate tools to protect the application environment. Customers see immediate value in understanding how applications should and should not behave and applying a Zero Trust approach that significantly reduces business risk and prevents threats from becoming major security incidents.
I am really excited to lead the series B investment in TrueFort and to join their board. I believe TrueFort will not only help protect the world's biggest organizations from future cyber threats but also will raise the bar in delivering real-time solutions to cyber security's biggest issues.