Our Investment in GoFormz

Jacob Mullins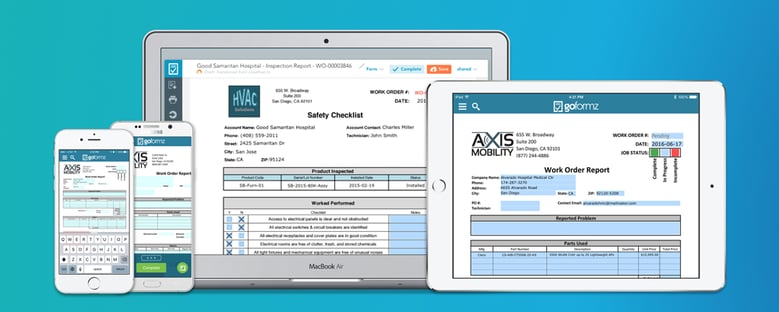 The digital transformation of business is the largest macro technology trend. The pandemic only accelerated this trend especially for industries that are laggers in tech adoption.
I regularly see startups trying to capture these markets because of their large TAM and the lack of worthy competitors. The issue is that most fail because building for industries that are laggers in tech adoption is far more challenging than most realize.
When I was introduced to GoFormz I saw something truly unique. Their company is at the heart of the digital transformation with a no-code mobile data collection interface targeting nascent markets. Their success is due to their beautiful and intuitive product that does not require a lot of customer training or upkeep. GoFormz user interface is so well-conceived that those that have been resistant to technology in the past find themselves not only relying on GoFormz but also adapting their businesses around GoFormz data and automated workflow.
Many of the businesses that GoFormz targets, like construction or field repair, are still writing a paper status report on-site than having to enter them into a database later. Often the digital data entry does not get done or lacks the needed nuanced details of the project.
GoFormz allows customers to input data on-site through a tablet or iPad and the information is instantly processed. This sounds super simple, but that is part of the magic of the platform. On the other end, GoFormz has already built robust data integrations with platforms like Salesforce, Snowflake, Quickbooks, and Dropbox.
GoFormz is a unique horizontal platform that can be used for almost any industry that relies on forms. They already have incredible vertical traction in several industries quickly obtaining virality as they become the market leader in these once tech-resistant verticals.
We couldn't be more thrilled to partner with the GoFormz team as they embark on their next stage of growth. Rob Brewster's experience as an executive at Twilio, Oracle, and Salesforce have strengthened their GTM approach and enabled them to stealthy become a market leader.